INTRODUCING:
NON-FUNGIBLE EXPLORERS
INVEST IN TOP-TIER WEB3 PROJECTS
WITH SEASONED FINANCIERS

Are you ready to level-up your Web3 investment journey?
Non Fungible Explorers will be your guide in the ever-fluctuating Web3 landscape.

Each month, you will receive unique strategies, directly to your inbox, to ace your investments in Digital Art, Collectibles, or Gaming.

Now you can discover unconventional Web3 investment opportunities with ease!
The innovative Web3 Non-Fungible Explorers investment guide pinpoints the best « crypto assets » and strategies for successful Web3 investments..
Further, our approaches, grounded in classical financial moves, enable us to formulate the finest Web3 investment strategies. Strategies we gladly share with you. Strategies we gladly share with you.
Non Fungible Explorers will guide you through the evolving Web3 terrain, sharing the high-potential opportunities and strategies every month.
We let you in on the real-time maneuvers we execute in our personal Web3 investment portfolio.
Say goodbye to continuous alerts and news overflow from the realms of Digital Art, Web3 Gaming, and Collectibles (NFT collections).
You'll no longer need to anxiously monitor the relentless news from the Digital Art, Gaming Web3, and Collectibles (NFT) cosmos.
No more sleepless nights fearing you might miss the innovation of the century or the next big shake-up in the ecosystem.
With Non-Fungible Explorers, you're granted the unique advantage of being a step ahead of your fellow investors. All to your benefit.
Each one of us at Non-Fungible Explorers has been riding the Web3 wave for a substantial amount of time!
And, just like you, we've encountered the same hurdles.
For example, you might get super stoked about a project, an artist, or an innovative and promising idea. Social media hype is all in. The price is low, and the opportunity seems too sweet to ignore!
So, naturally, you dive in. Believing you've hit the bullseye, convinced that this project has a bright future, and that this NFT is bound to gain expert endorsement, public success… and its value will skyrocket!
You felt it, ahead of everyone else. You're already basking in your triumph…
…Then, a reality check.
The project turns out to be just a hoax, a rug, a plain rip-off.

The founders vanish from social media, taking the money and running.
It's a classic rug pull.
The floor price of the NFT plummets, never to recover…
Unfortunately, Web3 is rife with scams beyond counting.
We've all had a taste of these unpleasant situations and borne their brunt…
There we stand, holding a useless, almost worthless NFT.
After the frustration and fury dissipate, you start doubting your judgment.
Investing successfully amidst this jungle of incessant projects seems like a wild goose chase.
Maybe we just aren't not cut out for this ?
Yes, these situations can be incredibly tough. We at Non-Fungible Explorers, have walked in your shoes.
We've been there.
But today, looking back at those grim times, we can't help but smile – and think about how far we have come.
SO, the question remains – how does one smartly invest in this ever-evolving multitude of digital assets?
Every member of the Non-Fungible Explorers team has pondered over this:
What's the best move? What to invest in?
– A Digital Art masterpiece that will leave its mark on art history?
– A limited edition NFT collectible that will earn both social acknowledgment and influence?
– Or those breathtaking innovations popping up in Web3 Gaming, like those peculiar returns mirroring real-world interest rates?
In the past, navigating through this dynamic landscape
riddled with disruptions was challenging.

Not anymore.
We are bringing you unrivaled expertise

in the Web3 ecosystem.

The NFTevening and Grand Angle Meta teams have spent many months assembling a mob of experts with unmatched acumen in the Web3 ecosystem – Our expertise spans Digital Art, Collectibles (NFT collections), Gaming, and more.
We didn't stop there. We then cherry-picked the digital asset selection and management models most suited for Web3 investments.
Now, we're in a position to provide unique investment strategies with high-yield prospects.
Our quick-to-implement strategies are shared in 3 easy steps:
1. A monthly rundown of the Web3 market to provide you with the keys to understanding investment decisions.
2. A selection of the month's crypto assets (Art, Collectibles or Gaming) with the highest investment potential per our models.
3. Step-by-step, practical tutorials detailing what to do and in which order to promptly invest in the most promising crypto assets.
Unmatched analytical depth

in the Web3 ecosystem!
Nobody else offers you such an in-depth, pertinent, and instantly actionable dive into Digital Art, Collectibles, and Web3 Gaming investments!
Sure, raw information is available freely or at a cost on the Internet.
With a myriad of « Top X NFT projects » or « Profitable NFTs » flooding social media, you've got plenty to pick from.
However, these « tips » and « expert views » come and go in the blink of an eye. Just look at how many « influencers » have been involved in « pump and dump » schemes.
Thankfully for some Web3 « influencers », the Internet's memory is short-lived.
However, crafting an investment strategy based on these fleeting viewpoints is (at least) tricky.
In the end, these mainstream sources lean more towards amusement rather than providing actionable data for investment purposes.
Until yesterday, navigating the ever-shifting terrain of Web3 seemed arduous.
That's when asset selection and risk management experts stepped in.
The force behind Grand Angle Meta is Richard Détente. And Richard Détente is a Financial Risk Management Specialist.
Notably in 2023, Richard Détente has consistently anticipated the scandals rocking the Crypto ecosystem.
Richard Détente always steered clear of FTX, Terra-Luna, Celsius, or Three Arrows Capital. His risk management strategies have remained unassailable.
Since 2018, Grand Angle and its teams have been supplying financial institutions, private investors, policymakers, and financial ecosystem regulators with superior macroeconomic analysis tools outperforming real economy markets.
They also empower their clients to yield returns, even substantial returns… Albeit with higher risk, but controlled and, above all, known.
Non-Fungible Explorers delivers,

right at your home, in your cozy living room

, the selection of top investment opportunities in

Gaming, Digital Art, and Web3 Collectibles
Prominent personalities like Zeneca, Fanny Lakoubay, and the Grand Angle Meta team share unprecedented opportunities with you to unlock the immense potential of this evolving sector, with the upcoming crypto bull market on the horizon!
Non-Fungible Explorers positions you at the cutting edge of investment, right in the heart of Web3.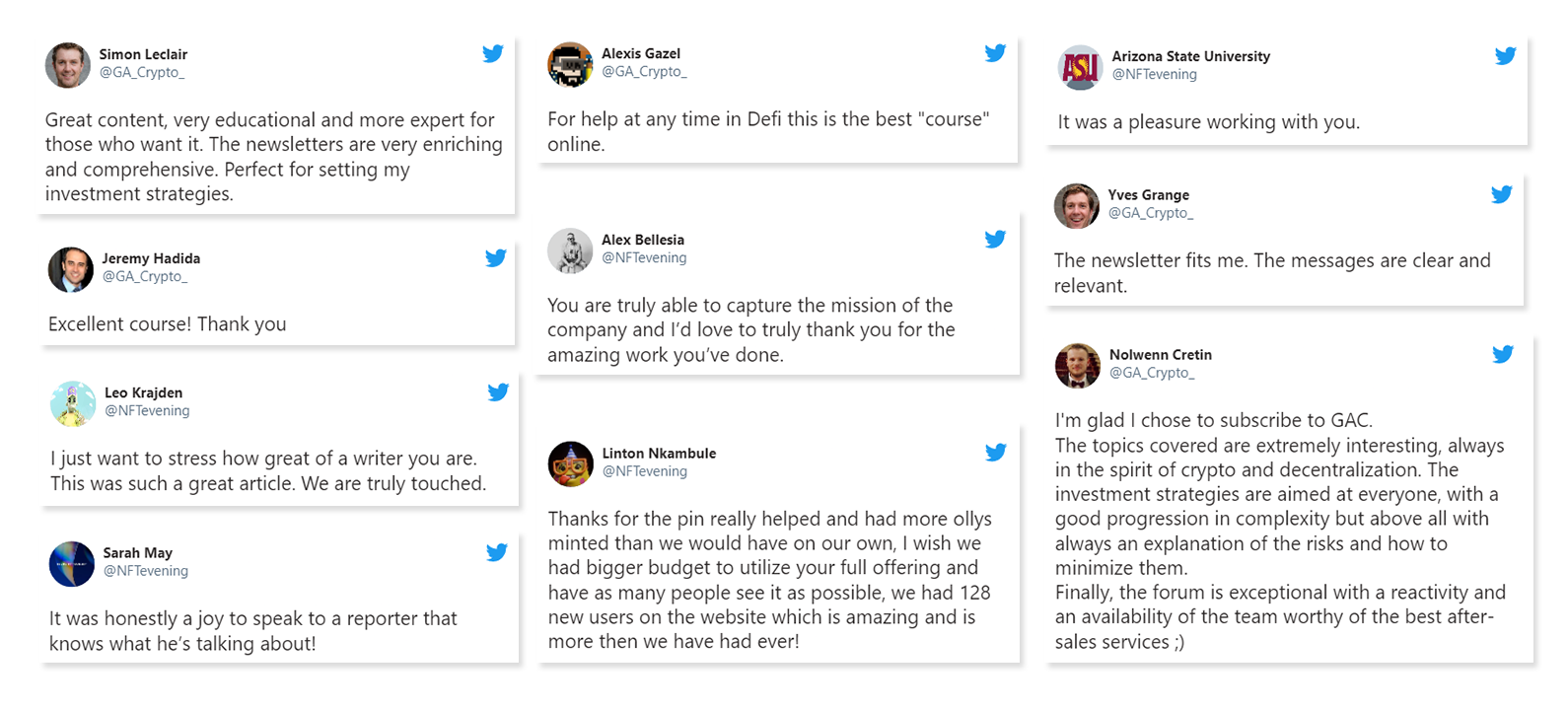 Here's

a glimpse

of the guide's content.
Allow Non Fungible Explorers' Monthly Guide to lead you on how to start amassing substantial returns through investments in Gaming, Crypto Art, and NFT collections. With clear, straightforward instructions and step-by-step tutorials, Web3 investing becomes a cinch.
INVESTMENT THEME OF THE MONTH
SLEEPER HITS & UNDERVALUED PROJECTS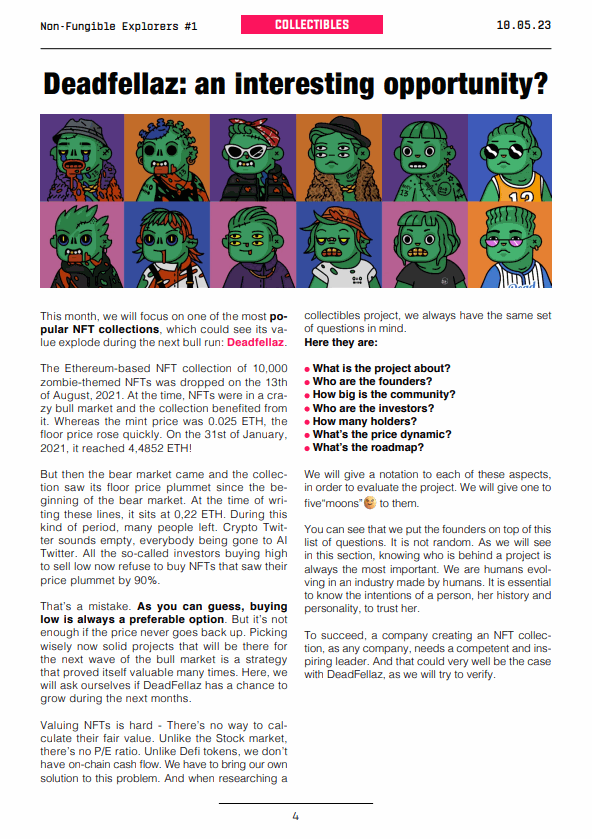 Kanagawa,

the great crypto asset bull run is coming
Indeed, past performance doesn't guarantee future returns.
And no one has a crystal ball to predict the future with absolute certainty.
Still, while history may not repeat itself, it often rhymes.
The period we find ourselves in right now is akin to 2018.
The gray arrow on the graph below indicates our current position, paralleling that of 2018.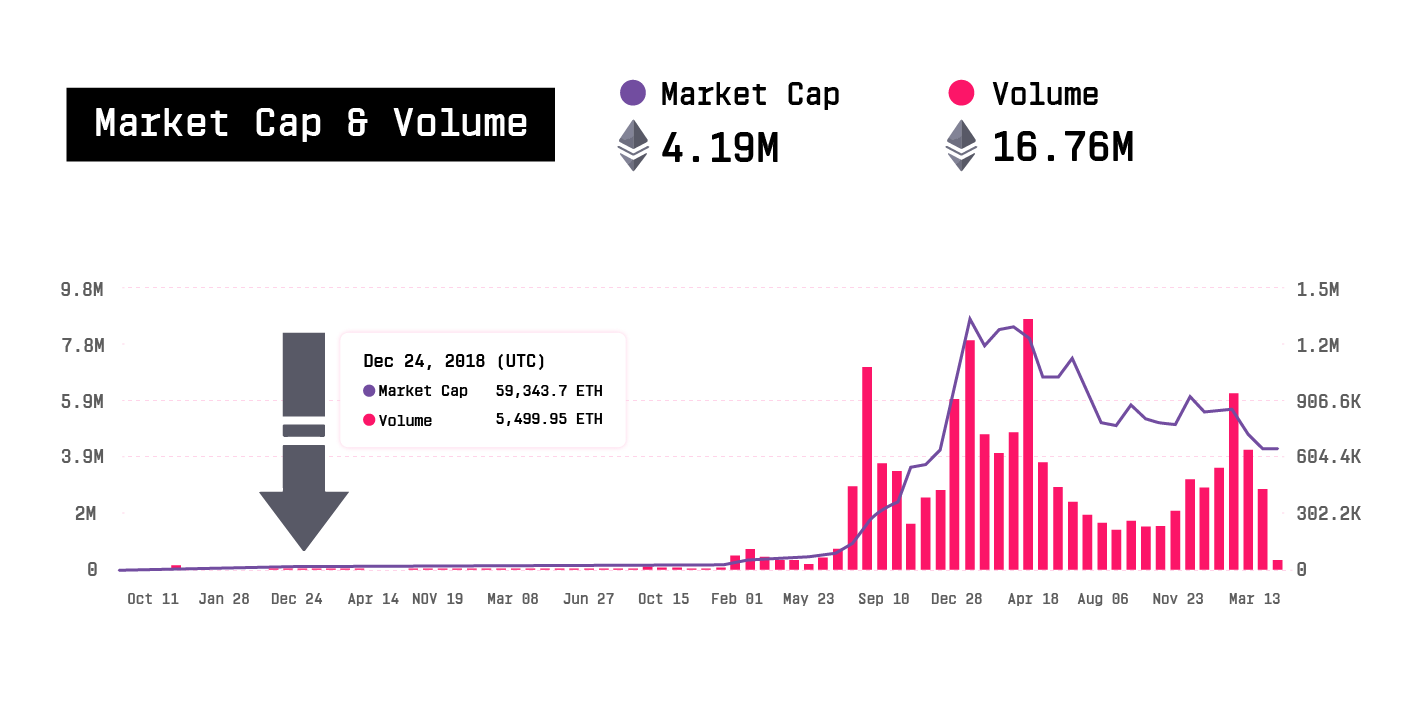 To explain, the Kanagawa, (-the enormous wave of crypto-asset bullishness that invariably follows Bitcoin's halving), is approaching.
Currently, interest in Web 3.0 is at rock-bottom, as are the floor prices of crypto assets.
… And that's exactly why it's the ideal time to invest.
Sure, a Bored Ape's price has plummeted from $400,000 to less than 20% of that value.
But we mustn't miss the forest for the trees.
Institutional investors, global corporations – in other words, the smart money – are placing their bets on Web3.
Top-notch brands worldwide have already raked in significant profits from NFTs.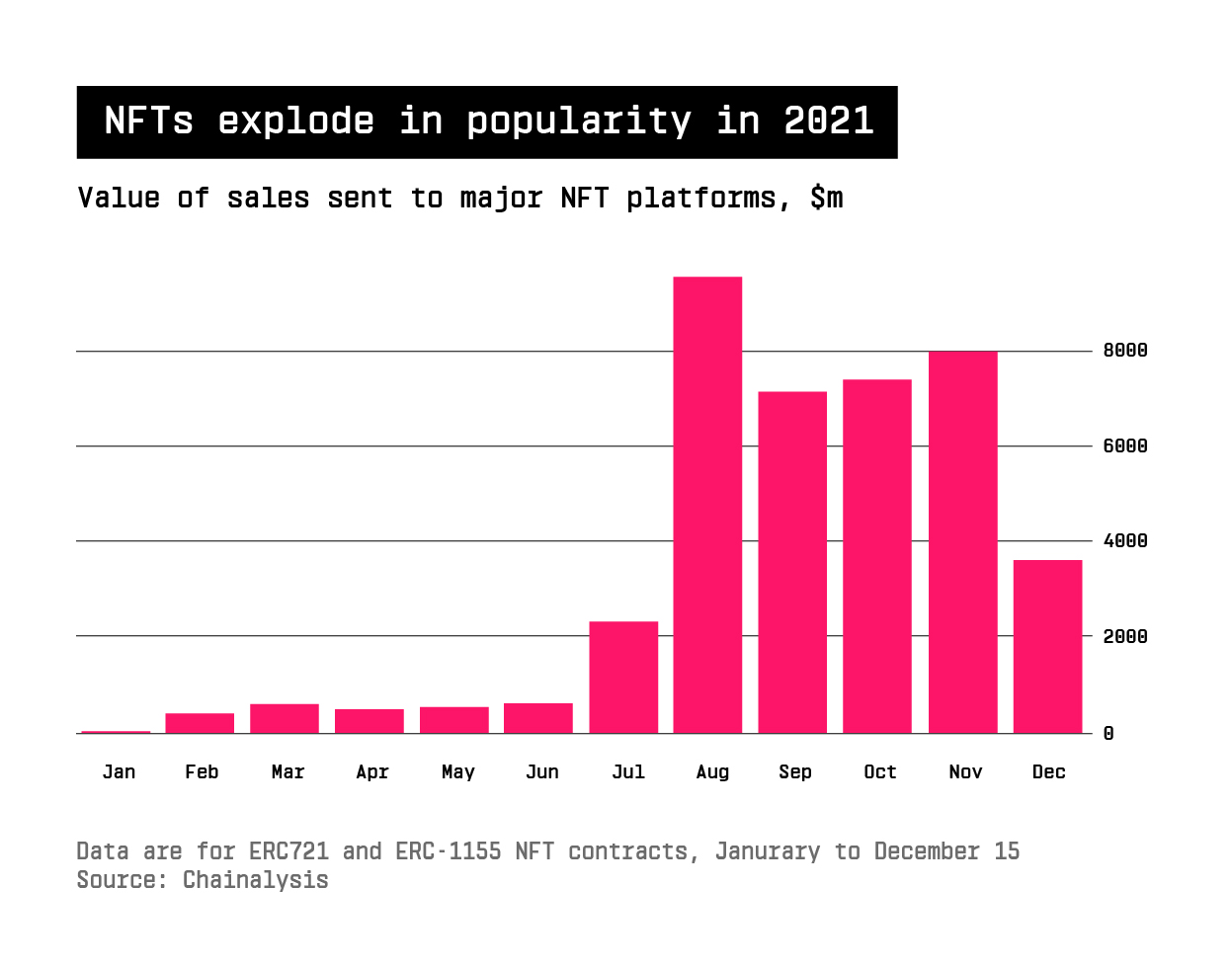 The next tidal wave is on its way. The next Kanagawa will coincide with the next bull run…
Which will occur following the next Bitcoin halving.
As it always has.
Oddly enough, mainstream media carefully avoids sharing the reality of this opportunity.
Yet, NFTs are burgeoning, extending far beyond just art or collectibles.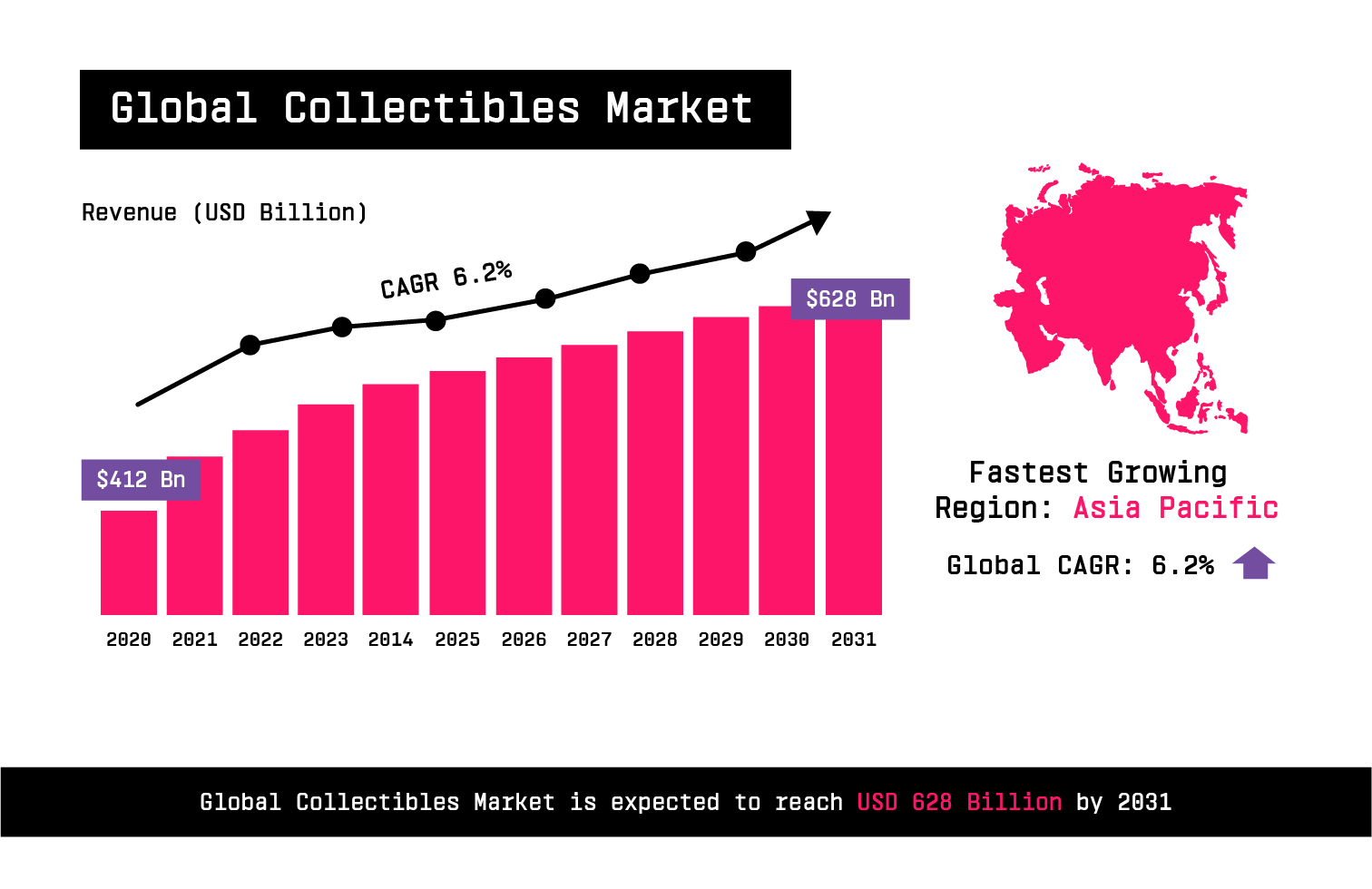 NFTs are shaking up numerous sectors of the so-called « real » economy, ranging from the video gaming industry to the art scene, and even the real estate market.
The NFT market is projected to grow at an annual rate of 35% through 2027.
Reddit, the community platform, just recently unveiled a collection of avatars for fans to gather. This initiative leds to the creation of over 3 million crypto wallets hosting NFTs.
There's a revolution in progress.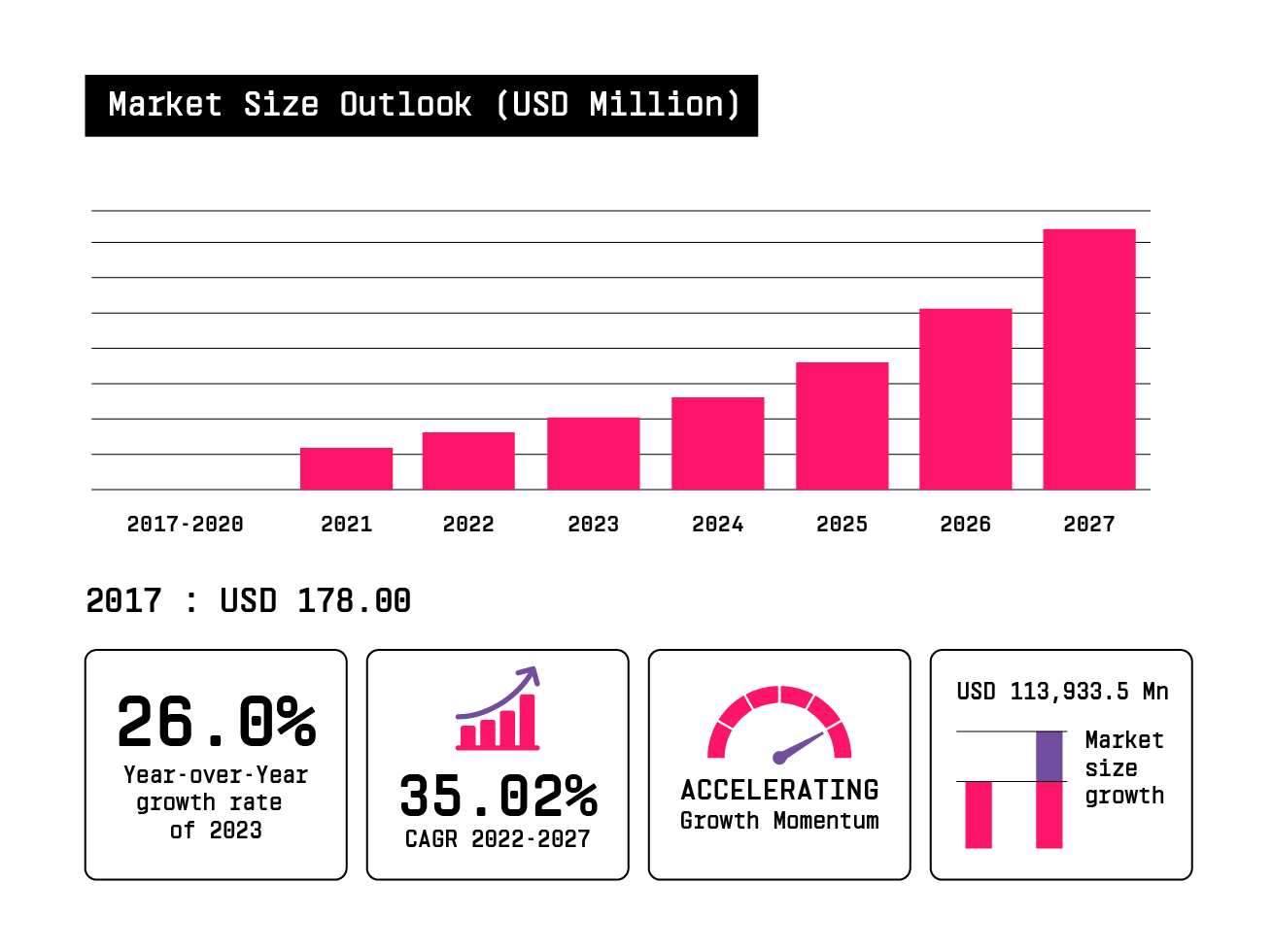 By subscribing today, you get:
🔥 An exceptional introductory offer (for a very limited time)
🔥 Upon payment, you'll receive an email with access info to Non Fungible Explorers' private platform
🔥 Instant access to the Web3 Investment Guide, allowing you to invest in top-tier Web3 projects alongside seasoned financiers
🔥 A curated list of high-potential crypto assets for the month
🔥 The investment theme of the month, including a comprehensive sector analysis
🔥 Exclusive access to our experts' radar – a detailed list of artists with top opportunities
🔥 Highlighted sleeper hits, valuable projects that we believe are underrated
🔥 Our « Try THEN Buy » guarantee – fully test the guide, then decide if you want to subscribe (15-day satisfaction or money-back guarantee, no questions asked)
🔥 Strategies for generating yield in Web3 gaming
🔥 Monthly updates of our asset portfolio
🔥 11 fresh issues per year (no August issue)
🔥 Instant access to each Guide in a downloadable electronic format upon publication
🔥 This list is just the tip of the iceberg…!
Fanny Lakoubay
Digital art advisor & founder of LAL ART Advisory
Fanny is a crypto art collector, advisor and curator with a background in art, technology and finance. 
She worked for many years at Artnet and Christie's in New York City before falling into the crypto rabbit hole. 
Since 2018 she has been advising digital artists, collectors and projects via LAL ART Advisory. She is at the board of many NFT initiatives (Superrare DAO, NFT Factory, NFT Paris) and is a pillar of the Web3 community via WAC Lab (advising art institutions on Web3), The Blockchain Art Directory (a documentation effort of the art genres on the blockchain), Green NFT (a project to raise awareness and find solutions to the environment impact of the blockchain), and RadicalxChange Foundation (fostering civic tech and democracy).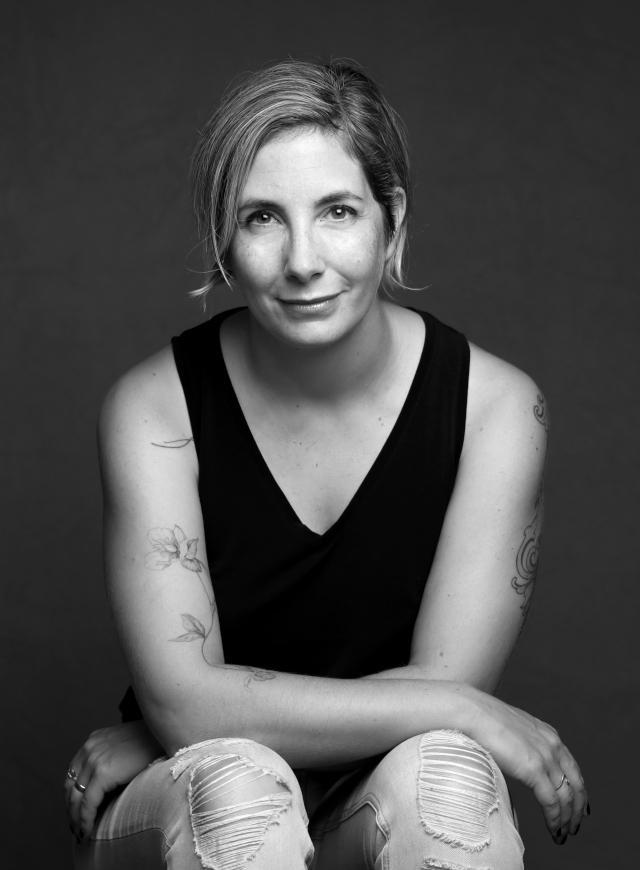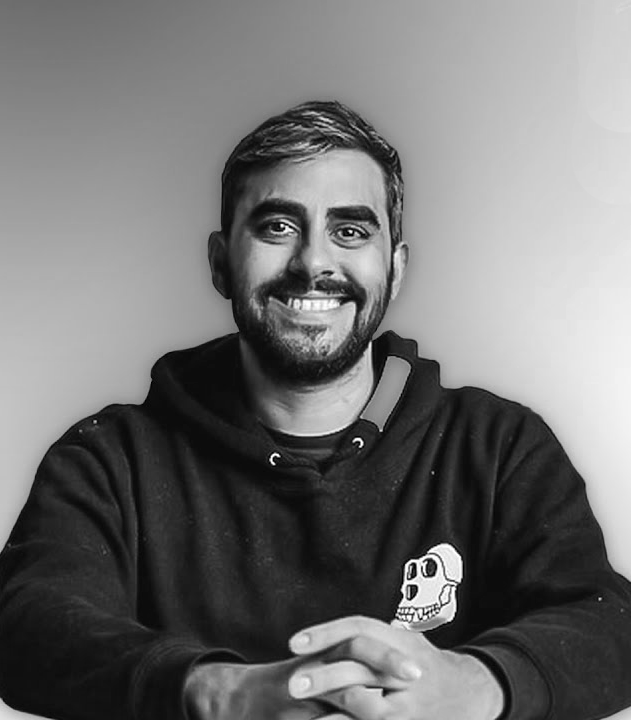 Zeneca
Zeneca, a prominent figure in the world of NFTs, is renowned for being a collector, web3, and NFT investor, advisor, content creator, and project founder. With a commitment to educating others about the exciting realm of web3, Zeneca writes a newsletter on NFTs, hosts two podcasts, runs a YouTube channel, and boasts an impressive following of around 300k on Twitter.
As a community leader, Zeneca manages two NFT communities, focusing on providing valuable educational content. He is also the founder of ZenAcademy and the prestigious 333 Club. Prior to his success in the NFT space, Zeneca had an extensive 15-year career as a professional poker player, showcasing his diverse talents and interests.
NFTevening (Théo Sastre)
NFTevening is the reference platform in the NFT world, with 1.2 million organic visitors every year and 30,000 subscribers to its daily newsletter.
With a team of 20 NFT enthusiasts working remotely, NFTevening covers all the news in the NFT ecosystem – from digital art, gaming, collectibles, music – and more!
Their goal: To be your first (and fastest!) source for reliable, unbiased information. NFTevening has no investors and does not promote projects, the platform aims to create entertaining and accessible content for all investors, artists or NFT enthusiasts.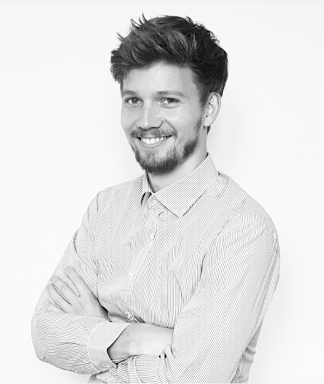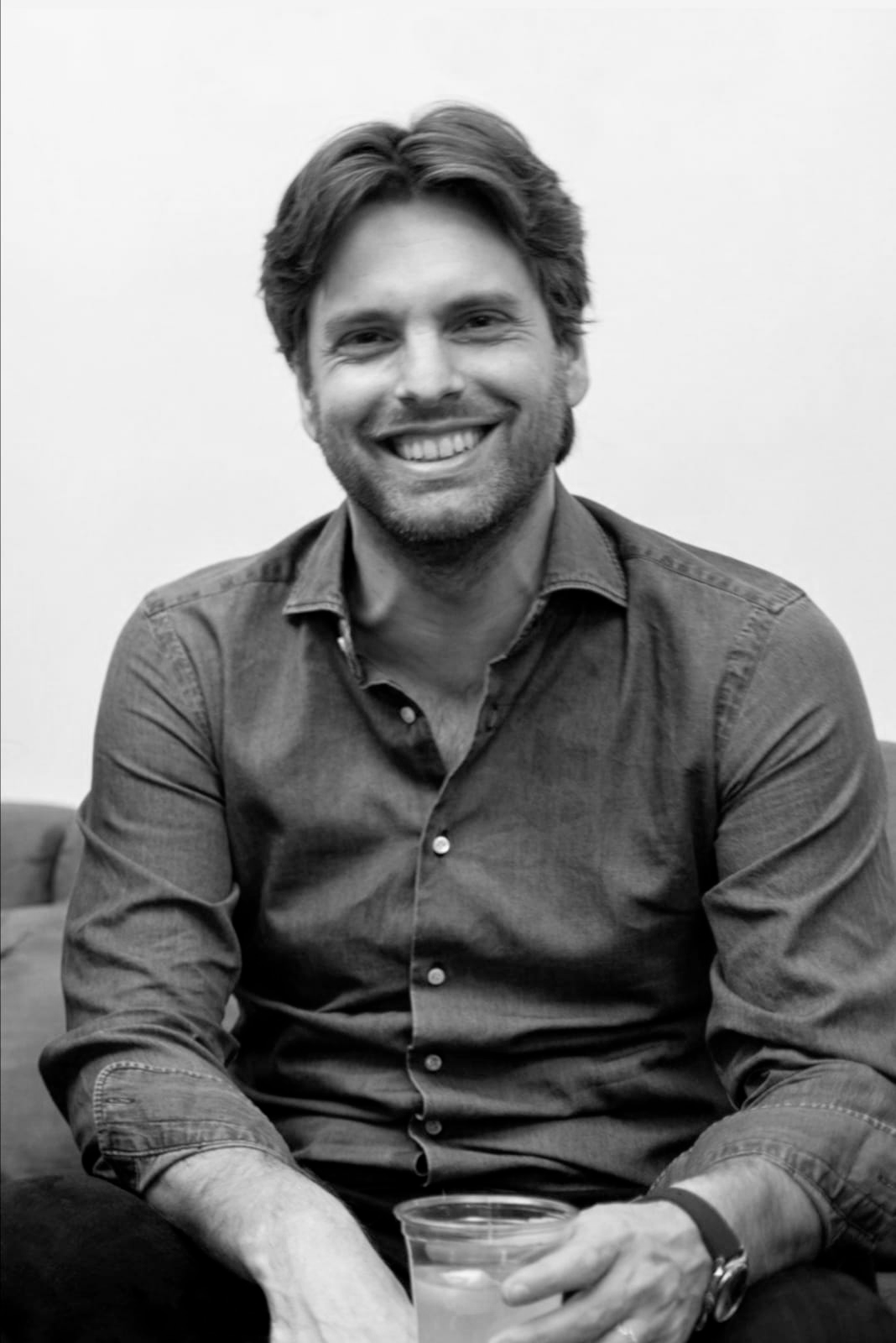 Grand Angle Meta (Richard Détente)
With Grand Angle Meta, his channel dedicated to Web3 Gaming and Metaverse, Richard Détente has more than 350 000 subscribers on Youtube.
Every year, more than 9000 clients renew their trust in his financial risk management services.
Richard Détente interviewed great investors of traditional finance as Charles Gave (Gavekal) or Guillaume Rouvier (Hiboo Expert) and the biggest names of the crypto universe, as for example: Jack Dorsey (Head of Block, co-founder and former CEO of Twitter) Pascal Gauthier (Ledger), Marc Zeller (Aave) or Sami Chlagou (Cross The Ages)… Among other personalities.
Men and women with whom he has strong ties that sometimes lead him to create activities such as Clean Sat Mining. This company, created with Jean-Marc and Rémy Jacobson (RealT) and Sébastien Gouspillou (BigBlock Datacenter) tokenizes bitcoin mining containers and has just raised 3.7 million dollars.
The amount of creative energy going on in the NFT world is staggering.
The genie is out of the bottle
And this momentum shows no signs of stopping. The genie is out of the bottle and , and the treasure is just waiting to be found.
NFTs represent the most publicly accessible opportunity in the crypto-currency universe.
But the expansion of Web3 isn't slowing down for anyone!
So, of course, you may decide to try to travel solo.
Some of the information needed to invest is available for free on the blockchain. Free for you to analyze the source code of the various collections to monitor, analyze and trade the endless cascade of NFT collection drops.
But get ready for a long and difficult adventure. An expedition that will certainly be fascinating, but not necessarily profitable.
Choosing the most demanding route does not guarantee the best return.
That's why we created Non Fungible Explorers, to give you fast results without having to reinvent the wheel.
Our team of intrepid explorers, backed by our hard-nosed backers, are clearing the Web3 for you. So far the results of our activities are spectacular, whether you look at the gains or losses…
But that's how we build robust and profitable investment models.
Quick Wins for All!
We only share our proven strategies with you, and we can confidently say that those who dare to take the leap will see their investments appreciate.
The better you manage your risk level and apply the right investment strategies and techniques, the more value your investments will generate.
That's precisely what we at Non Fungible Explorers enable you to do right now.
So, if you are serious about reaping the benefits of the current revolution without becoming a computer-savvy on-chain analyst, it's time to dive in!
What we're proposing today is the groundwork of a functioning system.
There's no better time to act than now.
Take control of your Web3 investments today.
To inspire you to try out the Web3 Non Fungible Explorers Investment Guide, we're offering a 20% discount, only available this week.
With this promotion, a 1-year subscription to Non Fungible Explorers (11 issues) will set you back just 250, $199 – a 20% savings.
 The Non Fungibles Explorers Guarantee 
If for any reason you don't feel that the Non Fungible Explorers Newsletter is the best investment you've made this year, simply send us an email, and we'll process a refund – no questions asked (15-day money-back guarantee).
… but if you've been driven enough to read this far, you likely realize that The Web3 Non Fungible Explorers Investment Guide is the solution you've been searching for to uncover hidden opportunities in the Web3 space!

P.S.: We often scroll to the bottom of long pages too. Apparently, so do you 🙂
So here's a quick summary:
A time-limited promotion is on for subscribing to The Non Fungible Explorers Investment Guide – a monthly analysis that exposes you to the tremendous gains still available in the Web3 universe.
We believe we've crafted the easiest and quickest monthly guide to skyrocket your investments.
Coupled with our experience in financial risk management, the expert selection of top-tier Web3 projects by Zeneca, Fanny Lakoubay, and the Gaming specialists of Grand Angle Meta enable us to generate incredible returns on our Web3 investment portfolio.
A portfolio, the strategies and actions of which we openly share.
We stand behind our offer with a 15-day money-back guarantee. Like you, we're not in the business of risking our cash. But what we dislike more is missing out on a golden opportunity.
You can take advantage of this risk-free opportunity NOW by clicking on the button below:
Any questions?
thierry.grandangle@gmail.com